Return
Lightart concert Eternal Light Howard Goodall 4 through 6 Februari 2011
Commissioned by Stichting Koorprojekt Opus Leeuwarden, Dorette Sturm is creating a light design for Eternal Light, a requiem by the famous English composer Howard Goodall. From 4 to 6 February 2011, Eternal Light will be performed in three different churches in the Netherlands by Koorproject Opus Leeuwarden, accompanied by the Philharmonia orchestra Amsterdam. The composer himself will attend the concerts. Prior to the requiem, three works by Howard Goodall , 'Love Divine', 'Spared' and 'They were not here' will be premiered in the Netherlands.
Transformation in light
During the concert, large light projections will be projected onto the monumental walls of the church. These projections will float into our perception and occupy the room. Gradually, images will emerge, like silhouettes interwoven in a field of colour memory. Through the succession of images we will catch a glimpse of the natural course of things, which, like our thoughts, are destined to fade away and disintegrate into light.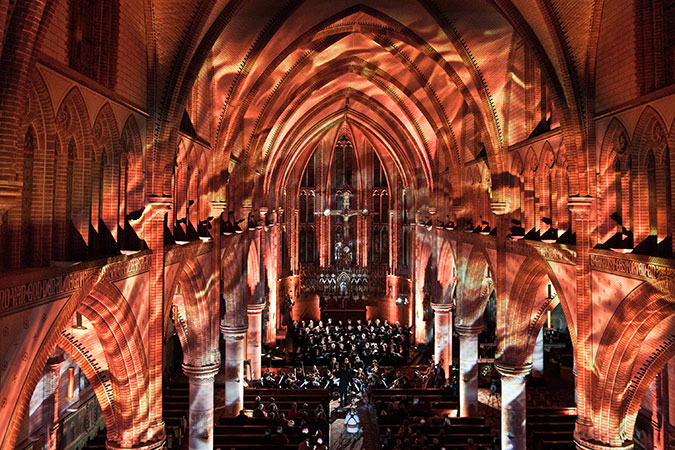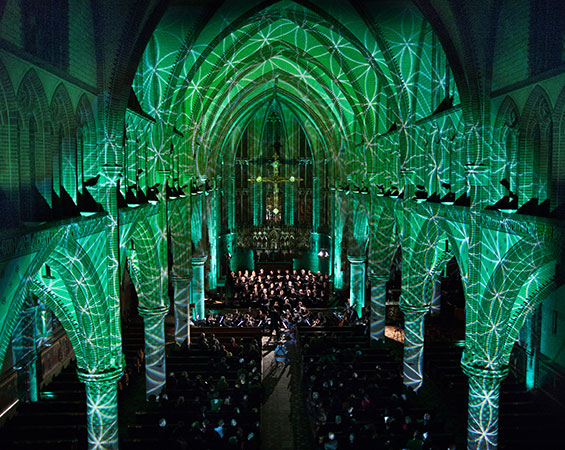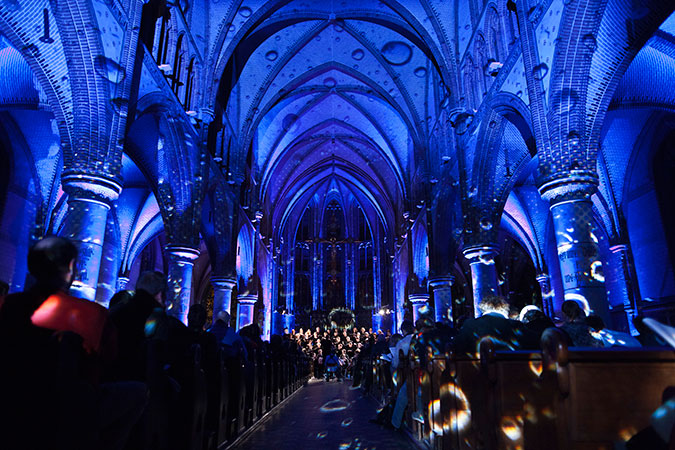 ---