Return
Breathing Cloud at Melkweg Media Room Amsterdam September 11 through October 11 2009
Breathing Cloud at Melkweg Media Room Amsterdam
Withdrawn in a corner of the room, BREATHING CLOUD rhythmically oscillates between floor and ceiling. The huge, floating, amorphous shape invites closer scrutiny. The slow but sure movements of the diaphragm are accompanied by deep bass tones. They reinforce the idea that BREATHING CLOUD fills the space like a living, apparently sleeping organism with its intense breathing.
Opening: Friday September 11, 2009, 5 p.m.
Opening hours: Wednesdays through Sundays 1 to 6 p.m. and during cinema and theatre hours. Admission free
Melkweg Media Room website
Parool TV
Scroll down for footage of Parool TV
People who see a pink glow emanating from the windows of De Melkweg, should take a look inside. There, the art work 'Breathing Cloud' by Dorette Sturm can be seen until October 11. (Peter van der Ploeg – Parool TV)
See what sakura snow (a freelance designer and illustrator) tells about my work.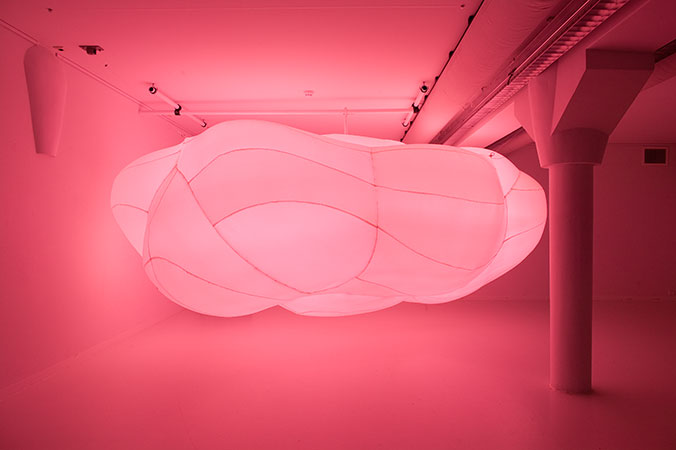 ---